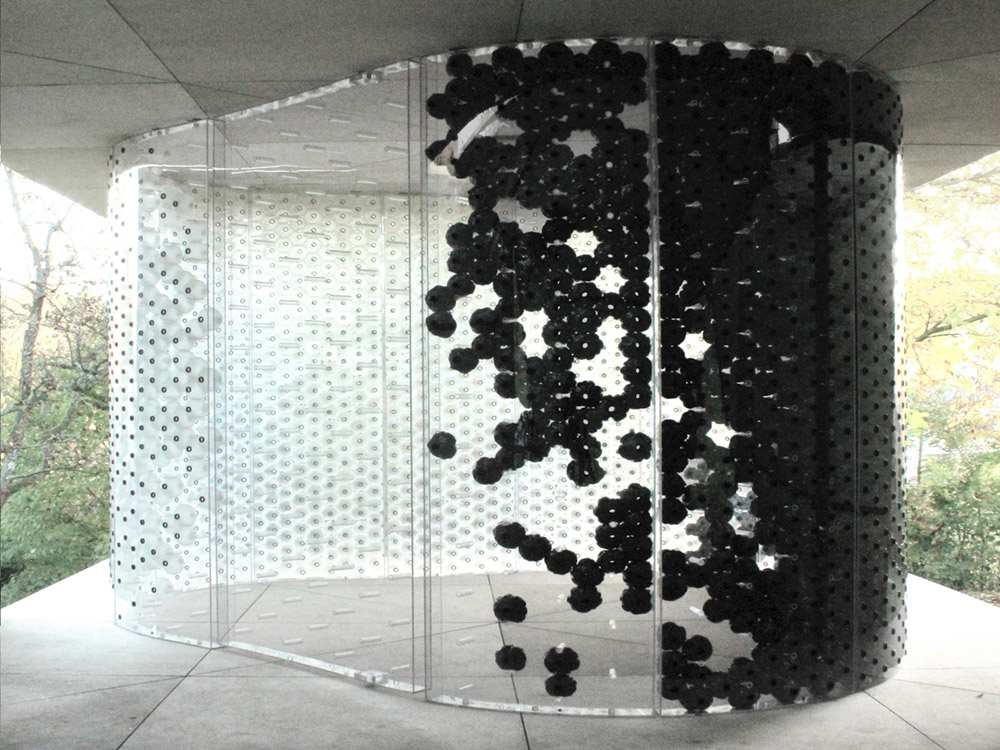 Breathing Skins Technologie
The technology is based on the idea of a skin that ´breathes´ through adjustable air channels. These channels can be closed pneumatically through the application of air pressure within the facade. On every square meter, 140 air channels are controlled without any visible technical installations. The deformation processes, operated by a pneumatic actuator, require minimal energetic input. Slight underpressure opens the pneumatic muscles, that are joined reversibly between two glass plates and can be separately dismantled and recycled. The more they widen, the more the appearance of the facade changes. This routine adapts locally the permeability for air, light and views.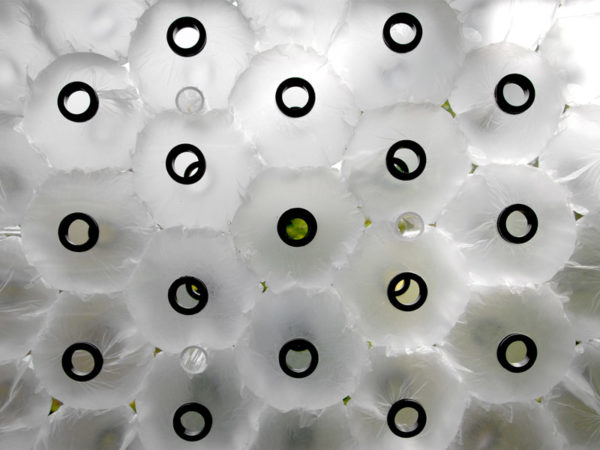 In the Breathing Skins Showroom, the Breathing Skins Technology can be experienced and tested under realistic conditions. The facade's soft and fluent shape mirrors an organic skin. Geometrically, its layout is determined by six circular segments with different radii. The design of the facade differ in three subareas: A transparent entrance without any air channels to ease orientation. One area for demonstrating the visual impact of translucent air channels. Plus one area for demonstrating the visual impact of opaque air channels. Around 2800 air channels are integrated into the facade, that amounts a length of over ten meter, and an area of 25sqm. To achieve the appearance of a continous skin, all constructive parts are assembled by extruded glass (Polycarbonat). The interior measures 8sqm area with a clear height of 2,4m. It is vertically bounded by a 4,5m x 4,5m wooden construction. Its visible surfaces (birch) give a haptically appealing and warm counterpart to the glass facade.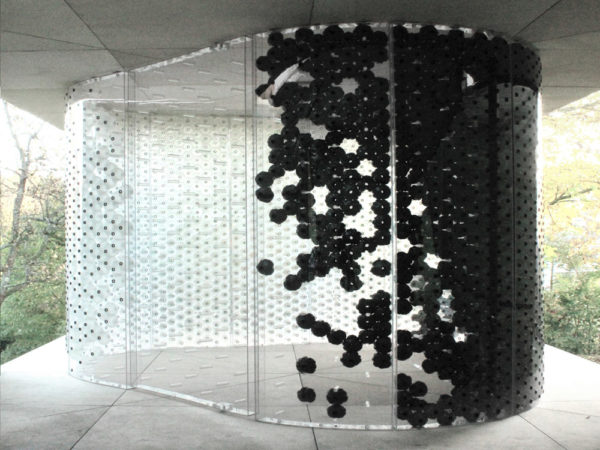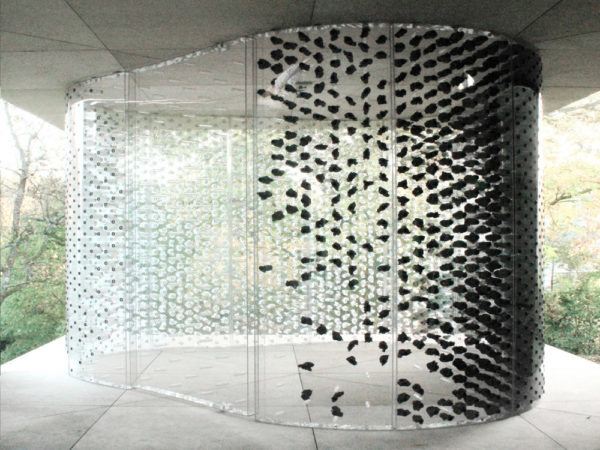 Die Breathing Skins Fassadentechnologie wurde während des Architekturstudiums von Dipl.-Ing. Tobias Becker erfunden und rechtlich geschützt.
Bayer MaterialScience AG/ Covestro AG,
Festo AG & Co. KG,
HASCO Hasenclever GmbH + Co KG